Family:
Bird
Found in:
Buburimu Peninsula

Job:
Warrior
Level:
29 - 30
Flags:

Notorious Monster
Not Aggro
Linking
Detects by Sound
Based on Fire
Weak against Ice
Strong against Wind

Drops:
Stolen Items:
Involved in Quests:
Updated: Wed Mar 20 19:28:42 2013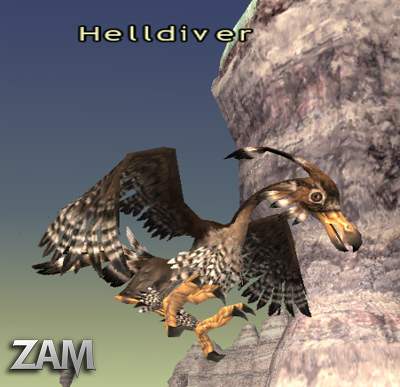 Respawn time is approximately two hours after its last Time of Death.
Susceptible to Bind, Gravity, Sleep, Slow, Stun, and Paralysis.
Wing Cutter: Frontal cone AoE Wind based magic damage.
Helldive: Single target physical damage.
This page last modified 2010-06-14 10:01:29.