Family:
Gigas
Found in:
Lower Delkfutt's Tower

Found at Location:
F - 9
Job:
Beastmaster
Level:
30 - 34
Flags:

Notorious Monster
Aggro
Linking
Detects by Sight
Based on Ice
Strong against Ice
Strong against Lightning

Drops:
Updated: Fri Dec 28 16:26:12 2007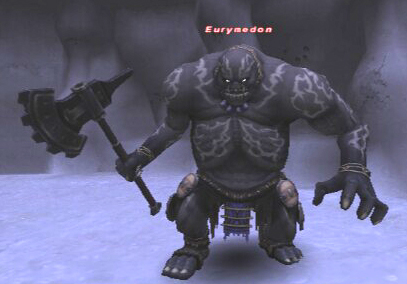 NM is a lottery spawn from Giant Sentry mobs on the third floor.
May charm adventurers that are fighting him.
NM can power up his bats with familiar.
Resistant or immune to sleep.
This page last modified 2010-03-15 21:57:24.