Family:
Gigas
Found in:
Middle Delkfutt's Tower

Found at Location:
H - 6
Job:
Ranger
Level:
0
Flags:

Notorious Monster
Aggro
Linking
Detects by Sight
Based on Ice
Strong against Ice
Strong against Lightning

Drops:
Updated: Fri Dec 28 16:26:12 2007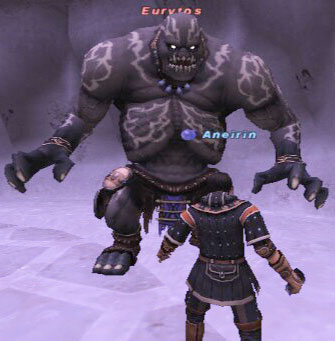 NM is a lottery spawn from the gigas on the fourth floor.
The placeholders spawn every 13 minutes.
NM uses the special ability Eagle Eye Shot.
NM has roughly 1,750 HP.
This page last modified 2010-03-15 21:39:16.