Family:
Gigas
Found in:
Middle Delkfutt's Tower

Job:
Ranger
Level:
0
Flags:

Notorious Monster
Aggro
Linking
Based on Ice
Strong against Ice
Strong against Lightning

Drops:
Updated: Mon May 31 00:06:22 2010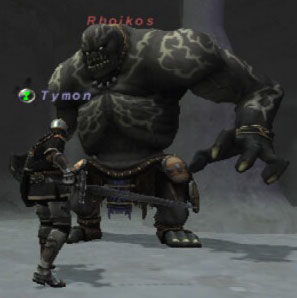 Susceptible to Bind, Gravity, Slow, Stun, and Paralysis.
Grand Slam: AoE physical damage (Circle of effect originates from mob).
Lightning Roar: Frontal cone AoE Thunder based magic damage.
Power Attack: Single target physical damage.
Catapult: Single target ranged physical damage.
Eagle Eye Shot: Strong single target ranged physical damage.
Denoted by the characteristic mob two-hour animation.
This page last modified 2010-06-01 20:33:02.