Family:
Orc
Found in:
Fort Ghelsba

Level:
0
Flags:

Notorious Monster
Aggro
Linking
Based on Fire
Weak against Water

Drops:
Updated: Fri Dec 28 16:26:12 2007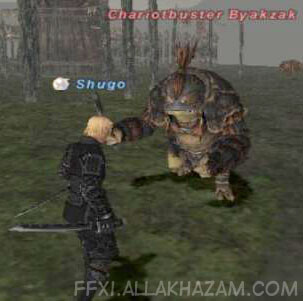 Spawns when the Orcish Panzer on the lower level of H-8 is defeated.
Spawns once every 21-24 hours; the Orcish Panzer placeholder spawns every 60-70 minutes.
NM has round 1,100 HP.
Uses Mighty Strikes.
This page last modified 2010-05-05 00:39:56.