Family:
Antlion
Found in:
Attohwa Chasm

Found at Location:
E - 8
Level:
0
Flags:

Notorious Monster
Aggro
Linking
Detects by Sound
Based on Dark
Weak against Light
Weak against Wind
Strong against Darkness
Strong against Earth

Drops:
Updated: Fri Dec 28 16:26:12 2007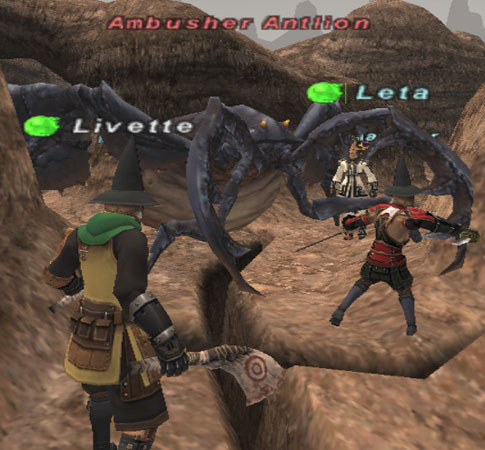 Lottery Spawn from the Trench Antlion at F-8. The Trench Antlion spawns roughly every 5 minutes.
Uses double attack.
Has high attack speed.
The Archer's Jupon drops 100 percent of the time.
The Mandibular Bite can do more than 1k damage.
This page last modified 2010-04-26 22:20:01.