Family:
Imp
Found in:
Caedarva Mire

Job:
Black Mage
Level:
0
Flags:

Notorious Monster
Aggro
Not Linking
Truesight
Based on Dark
Strong against Darkness

Drops:
Updated: Mon Aug 11 20:04:52 2008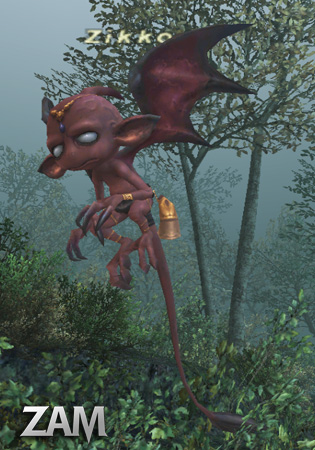 NM occasionally appears when players who are weighted down walk through the marsh on the map with Dvucca Isle Staging Point.
NM respawns 2 hours after ToD.
Uses manafont.
Melee attacks have additional effect of weight.
Has 10,000 HP.
This page last modified 2010-05-13 23:56:02.