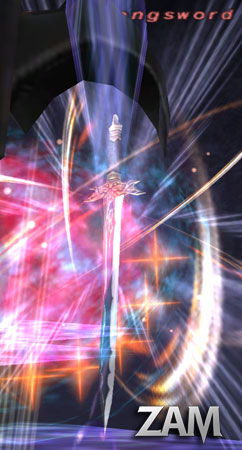 Animated Longsword's Spawn Location
The Satellite Longsword spawned share hate with whoever first aggroed the Animated Longsword, allowing for kiting.
When in battle, the Animated Longsword will make comments in say as well as use emotes to express its interest in the battle.
Its duration of time when it stays spawned depends on how "excited" it is towards the fight. If it grows extremely bored with the fight, it will Warp out, making it impossible to fight it again during that particular Dynamis run.
Immune to Sleep, Lullaby, and highly resistant to Stun and to weaponskills and job abilities that inflict a stun effect.
Holy - Single target Light based magic damage.
Knights of Round - Strong single target physical damage.
Animated Longsword will receive a Regen effect that cannot be dispelled after using Knights of Round.
This page last modified 2009-05-21 23:45:27.