Family:
Ram
Found in:
East Ronfaure

Level:
0
Flags:

Notorious Monster
Aggro
Based on Earth
Strong against Ice

Drops:
Updated: Fri Feb 12 22:58:56 2010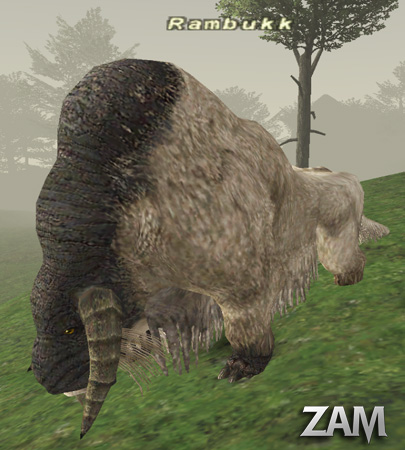 Timed spawn around the areas of (G-8), (H-8), and (H-9) of East Ronfaure

Rambukk's Spawn Location
Respawn time is approximately 60 minutes after it's last Time of Death.
Immune to Bind, Gravity, and Sleep. Susceptible to Slow, Paralysis, and Stun.
Rumble - AoE Evasion Down effect (Circle of effect originates from mob).
Rambukk is the Norwegian word for the battering ram, a siege engine developed during ancient times used to batter down walls and doors. It often consisted of a large wooden shaft (in earliest forms it was simply a large log) that was either carried by an invading force or swung from a support system to propel it against the surface they were trying to topple.
This page last modified 2010-04-14 12:20:11.