Family:
Demon
Found in:
Xarcabard

Job:
Warrior
Level:
0
Flags:

Notorious Monster
Aggro
Based on Dark
Weak against Light

Drops:
Updated: Tue Dec 29 00:18:25 2009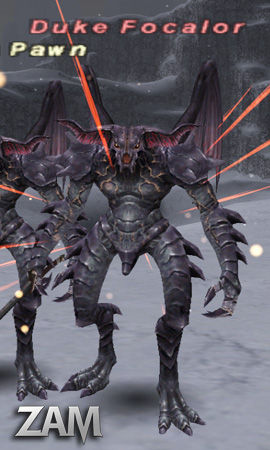 Spawns every 1.5 to 2 hours on the top of the cliff.
Attacks have additional effect of drain.
Uses potent Soul Drain, which is a powerful version of drain.
Very resistant to sleep and bind.
NM has between 4,000 and 4,500 HP.
This page last modified 2010-03-14 22:10:48.