Family:
Trap
Found in:
Misareaux Coast

Found at Location:
L - 12
Job:
Warrior
Level:
0
Flags:

Notorious Monster
Not Aggro
Based on Wind
Weak against Fire
Strong against Light

Drops:
Updated: Sat Mar 13 13:11:23 2010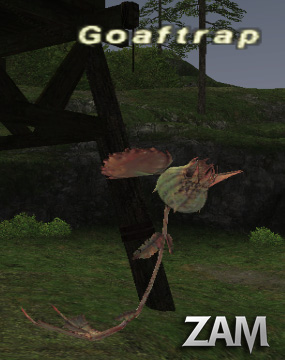 Respawn time is approximately 140 minutes after its last Time of Death.
Immune to Bind, Gravity, and Sleep. Susceptible to Slow, Paralysis, and Stun.
Is capable of attacking up to five times per attack round and has a high attack speed.
Gleosuccus - Single target Slow effect.
This page last modified 2010-02-15 05:41:36.