Family:
Skeleton
Found in:
Toraimarai Canal

Job:
Warrior
Level:
0
Flags:

Notorious Monster
Aggro
Based on Earth
Weak against Fire
Weak against Light
Strong against Darkness
Strong against Ice

Drops:
Updated: Wed May 19 07:24:33 2010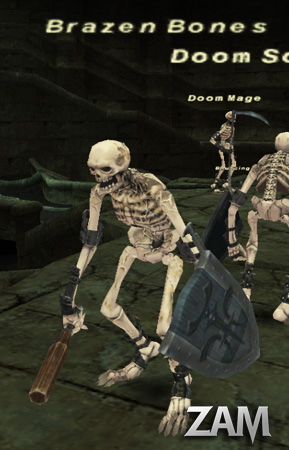 Has an innate Ice Spikes effect that cannot be dispelled.
Possesses the Double Attack job trait.
The rate that the trait procs increases as its HP decreases.
Immune to Bind, Gravity, and Sleep. Susceptible to Stun and Slow.
Immune to all Ice based magic.
This page last modified 2010-05-19 02:24:14.