Family:
Bats
Found in:
King Ranperre's Tomb

Level:
0
Flags:

Notorious Monster
Aggro
Linking
Detects by Sound
Based on Wind
Weak against Light
Weak against Wind
Strong against Darkness

Drops:
Updated: Mon Jun 7 12:51:48 2010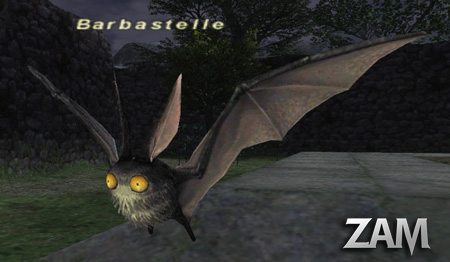 Respawn time is 50 to 90 minutes after its last Time of Death.
Immune to Bind, Gravity, and Sleep. Susceptible to Stun, Slow, and Paralysis.
Ultrasonics - AoE Evasion Down effect (Circle of effect originates from mob).
The Barbastelle (Barbastella barbastellus), also known as the Western Barbastelle, is a European bat. It is characterized by a short nose, small eyes and wide ears.
This page last modified 2010-06-07 06:56:24.