Family:
Doll
Found in:
Fei'Yin

Found at Location:
K - 7
Job:
White Mage
Level:
73 - 74
Flags:

Notorious Monster
Aggro
Detects by Sound
Detects by Magic
Based on Ice
Weak against Lightning

Drops:
Updated: Tue Jan 12 11:10:12 2010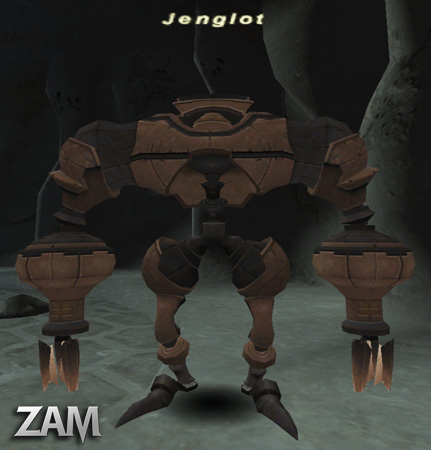 Timed spawn around the (K-7) room of Fei'yin
Respawn time is roughly two hours after its last Time of Death.
Immune to Bind, Gravity, Silence, and Sleep.
Holy Single target Light based magic damage.
Diaga II - AoE Light based DoT with an additional Defense Down effect (Circle of effect originates from spell target).
In Indonesian and Malaysian mythologies, the Jenglot was said to be a vampire-like creature that took the form of a small, human-like doll.
This page last modified 2010-01-17 17:04:55.