Family:
Apkallu
Found in:
Mount Zhayolm

Job:
Monk
Level:
76 - 77
Flags:

Notorious Monster
Not Aggro
Not Linking
Based on Wind
Strong against Water

Drops:
Updated: Tue Sep 28 17:25:03 2010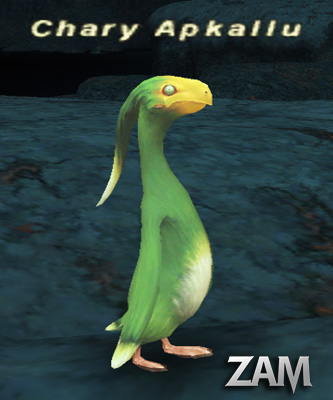 NM spawns near the shore at K-8.
Immune to sleep, gravity and bind.
Uses Wing Slap and Yawn.
Melee attacks have added enwater effect.
This page last modified 2010-03-20 16:13:11.