Family:
Magic Pot
Found in:
Garlaige Citadel

Job:
Warrior
Level:
0
Flags:

Notorious Monster
Aggro
Detects by Magic
Based on Light
Strong against Darkness
Strong against Earth
Strong against Fire
Strong against Ice
Strong against Light
Strong against Lightning
Strong against Water
Strong against Wind

Drops:
Involved in Quests:
Updated: Wed Jul 20 03:26:57 2011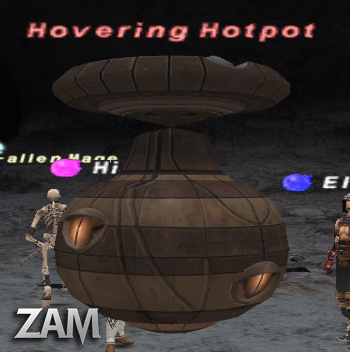 NM is a lottery spawn from one of the three skeletons in the middle of the four magic jugs located at I-6 and I-7.
Immune to repose.
Has between 5,500 and 6,500 HP.
Uses Spinning Attack, a fan-shaped AoE move with an additional effect of knockback.
This page last modified 2010-05-03 23:35:59.