Trion takes the wraps off their latest creation with this closer look at their upcoming MMOFPS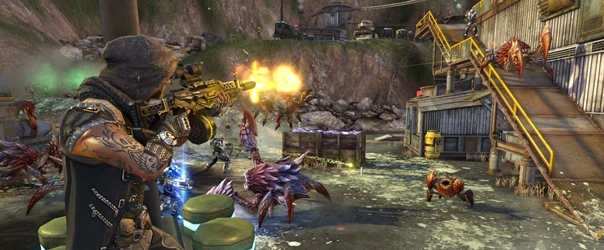 Fresh out of PAX East is a brand new gameplay video for Defiance, the MMOFPS currently in development at Trion. This video is our first glimpse at the actual game, set in a radically transformed near-future Earth and inhabited by the disparate survivors of a universal war.
Defiance is an unusual breed, being both a television series on SyFy and a massively multiplayer online shooter. The title will be arriving on PC, Xbox 360 and PS3, with events in-game having an impact on the TV series and vice versa. Casting for the show has already been announced, with information available on the official Defiance site.