Magic and swords and whatnot.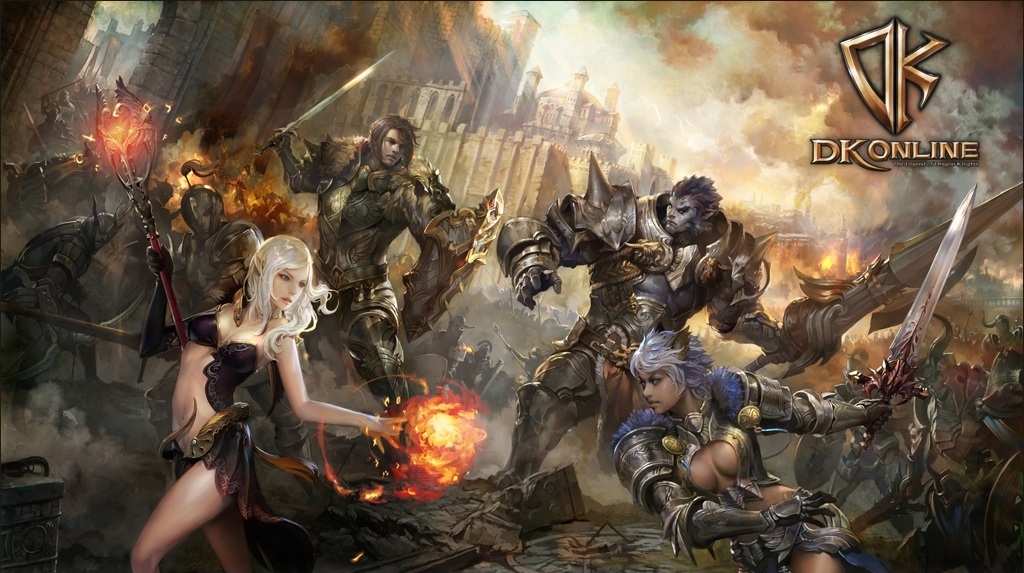 So you're looking forward to DK Online, the upcoming actiony MMORPG. But how does PVP work, you might wonder? Well I'm glad you asked that!
The Paladin and Warrior, showcased already, are the brawler classes, the ones focused on getting in close, slowing, and stunning. Sorceresses and Shadowmages are the ranged damage dealers, the former relying on nuke burst damage and the latter relying on damage over time and debuffs.
There's skirmishes between players in the open, like most MMORPGs, but DK Online also has large-scale PVP options Aeria Games is working on. Realm Vs Realm is a faction-oriented war, with massive amounts of players at once. Or, alternatively, there's also Castle Seige, where guilds can fight over control of a castle, and successful victories grant them the turf until they are in turn ejected the next time a Seige takes place.
Remember DK Online is free to play, and the closed beta is accepting entries if you want in!
Julian "Mirai" Williams