To celebrate the eleventh anniversary of Final Fantasy XI, Square Enix is launching two "Double Campaigns" at the same time! From May 30th through June 2nd, the double experience points campaign will be returning, along with a new campaign that allows for twice the plans to drop from "Neo-Salvage"! So if you're still needing to catch up on the experience points of some of your jobs, or wanting to finish some Salvage gear a good deal faster, this is your chance!
Let us know what you think of this upcoming double campaign over on the ZAM forums!
From Playonline.com:
To celebrate the 11th anniversary of FINAL FANTASY XI, we will be holding twice the number of "double" campaigns as normal – at the same time! In addition to our regular double-dose of experience points, we will also be doubling the amount of design plans dropped from Salvage!

This is a prime opportunity to boost the levels of your jobs and procure powerful equipment to face-off against the dangers that lurk in Adoulin. Don't miss out on a chance to celebrate the 11th anniversary twice as hard!
Double EXP Campaign
When
Starting on Thursday, May 30th, 2013 at 8:00 am (PDT)
Ending on Sunday, June 2nd, 2013 at 7:59 am (PDT)
Where
All areas of Vana'diel
* Please note that Abyssea areas are not included
Details
During the above time period, the amount of experience points gained by slaying monsters will be doubled.
* The Dedication effect gained from experience bonus equipment will also be doubled.
* Experience points earned by completing certain types of content or via the use of items will not be doubled.
* Adventuring fellows will also receive double experience points.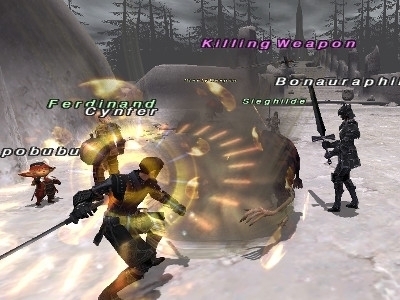 Double Design Plan Drops Campaign
When
Starting on Thursday, May 30th, 2013 at 8:00 am (PDT)
Ending on Sunday, June 16th, 2013 at 7:59 am (PDT)
Where
The below Salvage areas:
Zhayolm Remnants II / Arrapago Remnants II / Bhaflau Remnants II / Silver Sea Remnants II


Details
During the campaign period, the amount of the following design plans dropped will be doubled:
Bloodshed Plans / Primacy Plans / Umbrage Plans / Tutelary Plans / Ritualistic Plans