Family:
Gigas
Found in:
Lower Delkfutt's Tower

Job:
Warrior
Level:
28 - 32
Flags:

Notorious Monster
Aggro
Not Linking
Based on Ice
Strong against Ice
Strong against Lightning

Drops:
Updated: Fri Dec 28 16:26:12 2007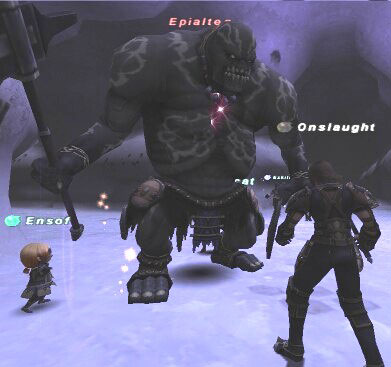 NM is a lottery spawn from the Giant Gatekeepers on the first floor.
Placeholders spawn every 10 minutes.
Uses Mighty Strikes.
This page last modified 2010-03-15 22:00:38.