Family:
Beetle
Found in:
Jugner Forest

Level:
25 - 26
Flags:

Notorious Monster
Aggro
Linking
Detects by Sight
Pursues by Scent
Based on Earth
Weak against Ice
Weak against Light

Drops:
Stolen Items:
Involved in Quests:
Updated: Wed Oct 31 03:08:09 2012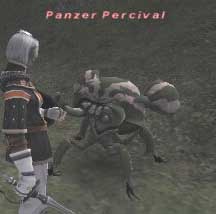 NM is a lottery spawn from Stag Beetles.

On widescan, the placeholder mob is the first of either group of mobs.

NM has roughly 1,600 HP.
Drops a crate with contains a ??? Axe which may be appraised into a Neckchopper.
This page last modified 2010-05-04 00:03:11.