Family:
Antica
Found in:
Quicksand Caves

Job:
Ranger
Level:
55
Flags:

Notorious Monster
Based on Dark
Weak against Wind
Strong against Darkness
Strong against Earth

Drops:
Updated: Fri Dec 28 16:26:12 2007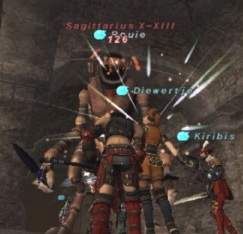 NM is a lottery spawn from the Antican Princeps.
Respawn noramlly up to 8 hours.
Uses Eagle Eye Shot.
Has low accuracy.
Uses Eagle Eye Shot.
This page last modified 2010-05-19 00:54:42.