Family:
Antica
Found in:
Quicksand Caves

Job:
Black Mage
Level:
62 - 64
Flags:

Notorious Monster
Aggro
Linking
Based on Dark
Weak against Wind
Strong against Darkness
Strong against Earth

Drops:
Updated: Fri Dec 28 16:26:12 2007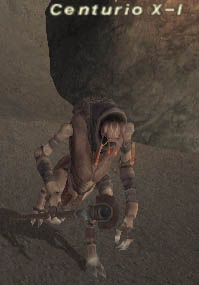 NM is a lottery spawn from the Antican Signifier at H-9 or H-10 on the first map.
Uses Manafont.
Casts freeze, can be stunned.
Has roughly 5,000 HP.
This page last modified 2010-05-19 00:55:16.