Family:
Doll
Found in:
Ru'Aun Gardens

Job:
Warrior
Level:
80
Flags:

Notorious Monster
Aggro
Not Linking
Based on Ice
Weak against Lightning

Drops:
Updated: Thu Oct 8 09:33:19 2009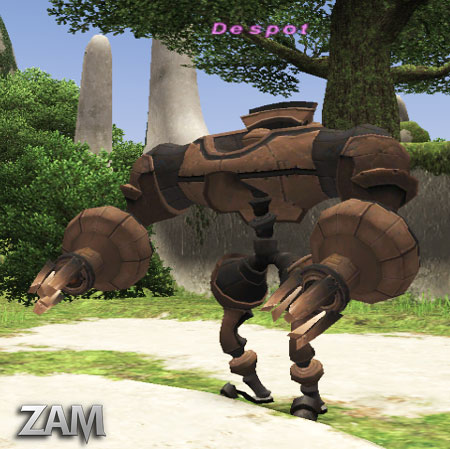 Despot will spawn immediately after one of the Groundskeepers are killed and will be claimed to the player or group that killed that particular Groundskeeper.
Panzerfaust: Single target physical damage with an additional Knockback effect.
Despot, once it obtains 100% tp, will perform Panzerfaust 3-6 times in a row without pause between. If the target with hate moves out of range or if Despot is stunned, Despot will resume using Panzerfaust once he moves within range again.
In the government state known as despotism, a despot is a single figure that wields absolute authority and power, with everyone else in the governed area considered a slave.
This page last modified 2009-10-08 02:33:03.