Family:
Antica
Found in:
Quicksand Caves

Spawned using:
Antican Tag
Job:
Warrior
Level:
60 - 62
Flags:

Notorious Monster
Aggro
Linking
Based on Dark
Weak against Wind
Strong against Darkness
Strong against Earth

Drops:
Updated: Fri Jun 1 04:03:31 2012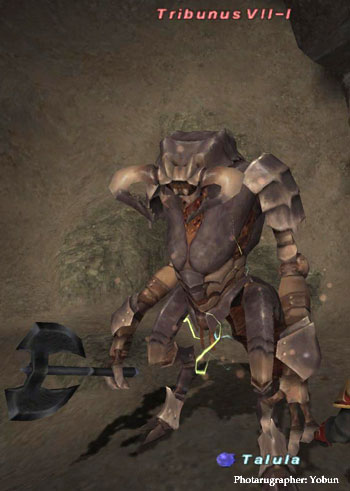 NM is spawned by trading an Antican Tag to the ??? at D-9 of the third map.
Uses Mighty Strikes.
Uses Magnetite Cloud, which pierces shadows and can do big damage.
Uses Jamming Wave, an AoE silence move.
Resistant to sleep, but not immune.
Has 10,000 HP.
This page last modified 2010-05-19 00:51:45.