Family:
Evil Weapon
Found in:
Ve'Lugannon Palace

Spawned using:
Curtana
Level:
0
Flags:

Notorious Monster
Aggro
Linking
Based on Wind
Weak against Fire
Weak against Light

Drops:
Stolen Items:
Updated: Sat Oct 10 08:19:55 2009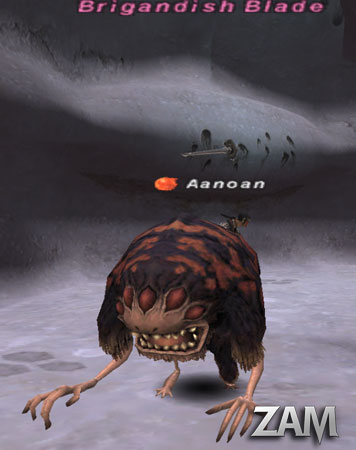 The ??? will respawn fifteen minutes after Brigandish Blade is defeated or despawns.
Will become immune to all forms of damage when its HP reaches 1% until it is struck by a Buccaneer's Knife. After being struck by one, Brigandish Blade will take once again take damage normally.
A Buccaneer's Knife may be stolen from him, but any Buccaneer's Knife may be used to remove the damage immunity effect.
Melee attacks have an additional Terror effect that cannot be dispelled.
Brigandish Blade's Special Attacks
Smite of Rage - Single target physical damage.
Whirl of Rage - AoE physical damage with an additional Stun effect (Circle of effect originates from mob).
This page last modified 2009-10-11 03:30:49.