Family:
Ark Angel
Found in:
La'Loff Amphitheater

Job:
Warrior
Secondary Job:
Ninja
Level:
0
Flags:

Notorious Monster
Aggro
Linking
Truesight

Involved in Quests:
Updated: Mon Mar 30 22:21:36 2009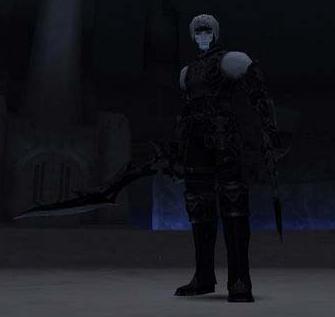 Appears in one of the five battlefield fights for the Ark Angels Zilart Mission 14.
Ninjutsu - Able to cast any spell in the Ni line of Ninjutsu, including the mob only Jubaku: Ni.
Cross Reaver - Frontal cone AoE two-hit physical damage.
Mighty Strikes - All physical hits performed by Ark Angel Human will deal critical damage for the duration of the effect. Denoted by the characteristic mob two-hour animation.
Mijin Gakure - AoE non-elemental magic damage. (Circle of effect originates from mob).
Damage is based on Ark Angel Human's current HP when Mijin Gakure is used.
This page last modified 2009-03-30 15:21:19.