Family:
Antica
Found in:
Quicksand Caves

Job:
Warrior
Level:
72 - 74
Flags:

Notorious Monster
Based on Dark
Weak against Wind
Strong against Darkness
Strong against Earth

Drops:
Updated: Fri Dec 28 16:26:12 2007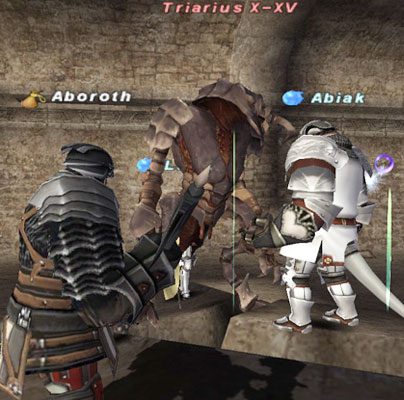 NM is a lottery spawn from the Antican Triarius at I-7 of map 4.

Spawn area is reached from D-12 at Western Altepa Desert.
Need assistance to go through the weighted doors to reach spawn area.

Uses Mighty Strikes.
Gains resistance to gravity and bind.
This page last modified 2010-05-19 00:48:38.