Family:
Bugard
Found in:
Lufaise Meadows

Job:
Warrior
Level:
0
Flags:

Notorious Monster
Aggro
Based on Fire
Weak against Ice

Drops:
Involved in Quests:
Updated: Tue Oct 23 21:24:50 2012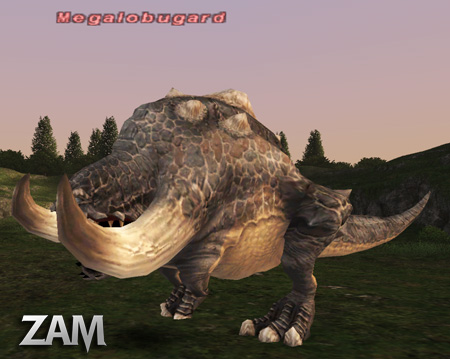 The Megalobugard is a lottery spawn from the Gigantobugards in the area.
Respawn time is 1 to 3 hours since time of death.
Drops Hercules Ring, a useful item for the Paladin job.
NM has roughly 8,500 HP.
This page last modified 2010-03-20 12:13:28.