Family:
Opo-opo
Found in:
Yhoator Jungle

Spawned using:
Pamamas
Level:
0
Flags:

Notorious Monster
Aggro
Linking
Based on Lightning
Weak against Ice

Drops:
Updated: Fri Dec 28 16:26:12 2007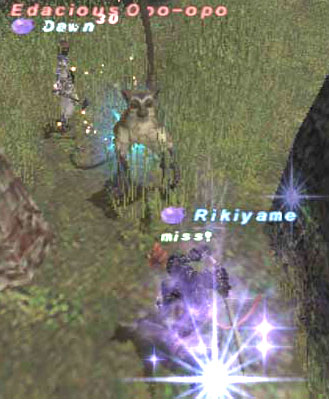 NM is spawned by trading Pamamas or Wild Pamamas to the ??? at K-10.

It can take dozens of trades for the NM to appear.
Only a few Wild Pamamas are needed to spawn the NM.

Uses Spinning Claw, a high damage AoE move.
This page last modified 2010-05-19 23:46:54.