Family:
Pugil
Found in:
Misareaux Coast

Spawned using:
Slice of Carp
Level:
0
Flags:

Notorious Monster
Not Aggro
Linking
Based on Water
Weak against Ice
Weak against Lightning
Strong against Water

Drops:
Stolen Items:
Updated: Fri Dec 28 16:26:12 2007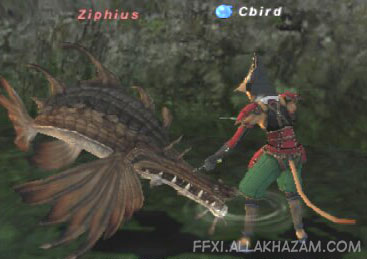 NM is spawned by trading a Slice of Carp to the five ???s in the river at H-5, and the one ??? in the river at I-6. The trades must be made during the hours of 22:00 to 4:00. After 4:00, examining one of the ???s again may result in the NM spawning.
The ??? disappear at 7:00.
Melee attacks have enwater effect.
NM has roughly 9,000 HP.
This page last modified 2010-03-20 12:35:40.