Family:
Bugbear
Found in:
Oldton Movalpolos

Level:
0
Flags:

Notorious Monster
Based on Lightning
Weak against Light

Drops:
Updated: Tue Dec 29 20:42:11 2009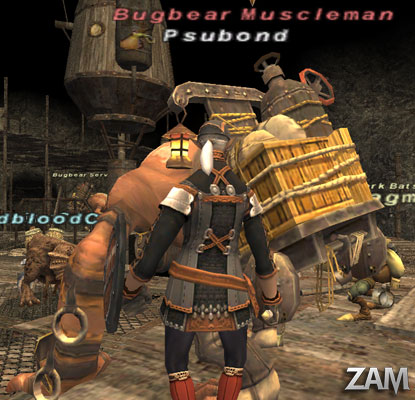 NM has roughly 4,500 HP.
NM appears roughly every 90 minutes in the northeast corner of F-10.
Uses a TP gain move called Earthshock.
This page last modified 2010-04-23 23:18:09.