Family:
Crab
Found in:
Valkurm Dunes

Level:
0
Flags:

Based on Water
Weak against Ice
Weak against Lightning
Strong against Water

Drops:
Stolen Items:
Updated: Wed Nov 11 17:48:53 2009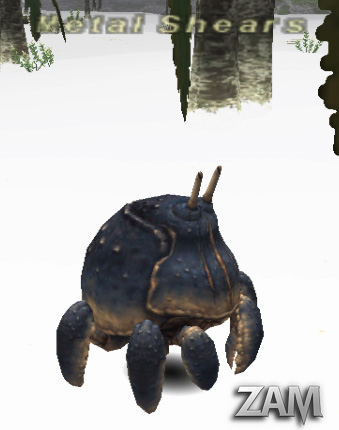 NM spawns every 60 to 70 minutes.
Immune to sleep, bind and gravity.
Melee attacks may have potent poison effect.
NM has roughly 750 HP.
This page last modified 2010-04-04 22:45:04.