Family:
Puk
Found in:
Bhaflau Thickets

Job:
Thief
Level:
0
Flags:

Notorious Monster
Aggro
Linking
Detects by Sight
Detects by Sound
Based on Wind
Weak against Ice
Absorbs Wind elemental spells

Drops:
Updated: Sat Jan 16 02:28:53 2010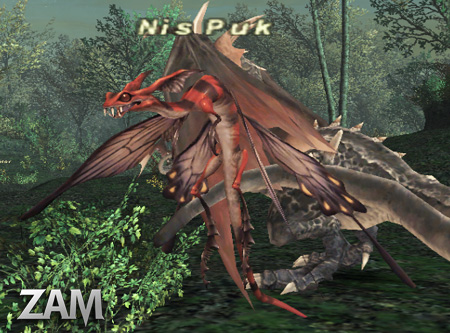 Uses Ill Wind, and AoE dispel move.
Melee attacks have added wind damage effect.
Immune to gravity.
Resistant to bind and sleep.
This page last modified 2010-03-20 13:31:38.