Family:
Yagudo
Found in:
Giddeus

Job:
Ninja
Level:
0
Flags:

Notorious Monster
Aggro
Linking
Detects by Sight
Based on Wind
Weak against Ice

Drops:
Updated: Fri Jul 2 00:59:38 2010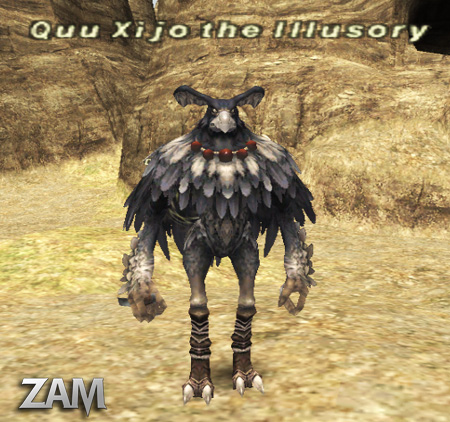 NM is a timed spawn that appears every 60 to 70 minutes.
Casts Utsusemi:Ichi repeatedly.
Immune to sleep, repose and silence.
NM has roughly 900 HP.
This page last modified 2010-04-26 22:30:16.