Family:
Sheep
Found in:
La Theine Plateau

Level:
0
Flags:

Notorious Monster
Based on Earth
Weak against Lightning
Weak against Water

Drops:
Stolen Items:
Updated: Tue Feb 23 23:37:54 2010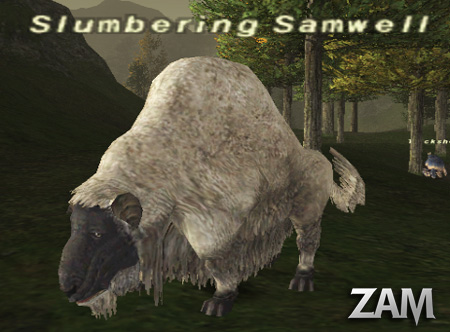 Respawn time is approximately 60-70 minutes after its last Time of Death.
Immune to Bind, Gravity, and Sleep. Susceptible to Stun, Slow, and Paralysis.
Sheep Song - AoE Sleep effect (Circle of effect originates from mob).
This page last modified 2010-05-16 18:43:14.