Family:
Mandragora
Found in:
Yuhtunga Jungle

Found at Location:
G - 7
Job:
Monk
Level:
0
Flags:

Notorious Monster
Detects by Sound
Based on Earth
Weak against Darkness
Weak against Fire
Weak against Ice
Weak against Lightning
Weak against Wind
Strong against Light

Drops:
Updated: Mon Nov 14 21:06:20 2011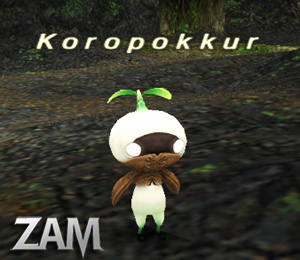 NM is a timed spawn that appears every 60 to 90 minutes at the clearing in the southwest corner of G-7, or on the path left of the clearing at F-7.
Uses Wild Oats.
Immune or highly resistant to sleep.
Has roughly 2,500 HP.
This page last modified 2011-10-31 23:18:07.