Family:
Sapling
Found in:
Jugner Forest

Level:
0
Flags:

Notorious Monster
Not Aggro
Based on Earth
Weak against Darkness
Weak against Fire
Strong against Light

Drops:
Updated: Fri Jan 29 09:45:36 2010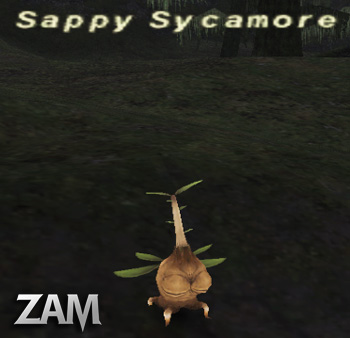 NM is a timed spawn that appears every 60 to 70 minutes.
Has double attack.
Does not use TP attacks.
Immune to sleep and bind.
NM has between 3,500 and 4,000 HP.
This page last modified 2010-05-04 00:14:38.