Family:
Chigoe
Found in:
Wajaom Woodlands

Job:
Thief
Level:
0
Flags:

Notorious Monster
Aggro
Detects by Sight
Detects by Sound
Based on Earth

Drops:
Updated: Fri Apr 23 09:31:30 2010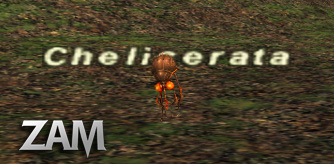 Uses triple attack.
Tends to lose hate if kited.
Melee attacks have additional effect of slow.
Immune or highly resistant to gravity and bind.
This page last modified 2010-03-20 13:16:59.