Family:
Evil Weapon
Found in:
Rolanberry Fields

Job:
Warrior
Level:
0
Flags:

Notorious Monster
Aggro
Not Linking
Detects by Sound
Detects by Magic
Based on Wind
Weak against Fire
Weak against Light

Drops:
Updated: Thu Jun 3 20:28:35 2010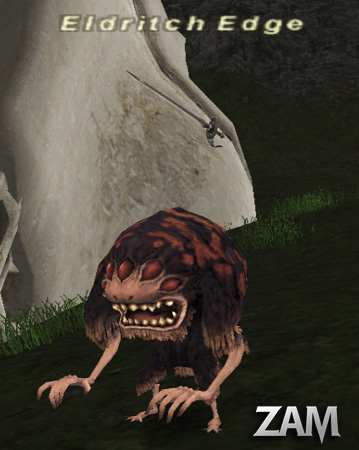 Respawn time is approximately 90 minutes after its last Time of Death.
Eldritch Edge will always spawn at the southernmost spine.
Immune to Bind, Gravity, and Sleep. Susceptible to Stun, Slow, and Paralysis.
Flurry of Rage - Single target three-hit physical damage.
Eldritch Edge will use this repeatedly during battle, regardless of whether or not it has enough TP to do so.
This page last modified 2010-06-03 06:26:20.