Family:
Crab
Found in:
Veridical Conflux #1

Job:
Red Mage
Level:
0
Flags:

Helper Notorious Monster
Aggro
Linking
Detects by True Sound
Based on Water
Weak against Ice
Weak against Lightning
Strong against Water

Involved in Quests:
Updated: Fri Jul 22 08:06:41 2011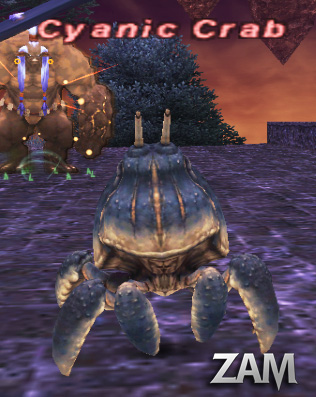 Highly resistant to magic damage.
Casts Water III and Enwater.
Immune or resistant to sleep, gravity, silence and bind.
Vulnerable to stun.
This page last modified 2010-07-03 00:30:34.