Family:
Crab
Found in:
Kuftal Tunnel

Level:
65
Flags:

Notorious Monster
Not Aggro
Not Linking
Based on Water
Weak against Ice
Weak against Lightning
Strong against Water

Drops:
Stolen Items:
Updated: Fri Dec 28 16:26:12 2007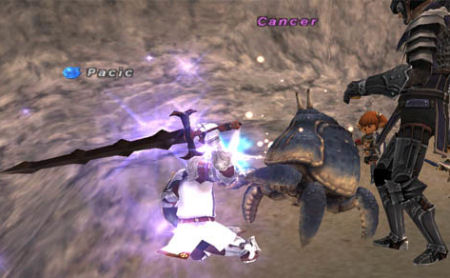 Spawned by trading a Quus to the ??? at H-7 near the entrance to Kuftal Tunnel.
The ??? respawns ever 15 minutes after killing the spawned mob or letting it despawn.
Has enwater effect.
Low drop rate on Arondight.
This page last modified 2010-05-18 22:40:11.