Unkai Kabuto +2
[
Head
] All Races
Lv.85
SAM
With Seigan active, there is a chance to Counter an attack even with Third Eye down.
The Unkai Kabuto +2 must remain equipped in order for the enhancement effect to remain active.
Attacks triggered by the Zanshin job trait will occasionally deal double damage.
This page last modified 2012-02-08 19:41:37.
Submit a correction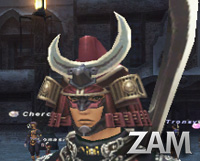 Gained from Quests: