Unkai Haidate +1
[
Legs
] All Races
Lv.83
SAM
Grants an additional 1.5% Haste when the Hasso job ability is active.
The Unkai Haidate +1 must remain equipped in order for the bonus to Hasso to remain active.
The Haste bonus counts towards the magical Haste cap as opposed to equipment or job ability Haste.
This page last modified 2011-02-22 00:11:27.
Submit a correction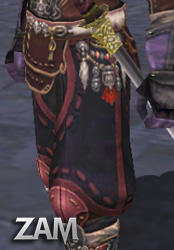 Used in Quests:Gained from Quests: