Bale Sollerets +2
[
Feet
] All Races
Lv.81
DRK
Increases the TP return from magic spells through Occult Acumen by calculating them with 115% their base MP level.
Occasionally increases damage proportionally to current HP levels.
100% HP results in attack damage occasionally being doubled, 75% results in a damage boost of 75%, and so on.
This page last modified 2012-02-08 16:42:07.
Submit a correction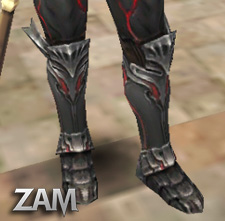 Gained from Quests: