Has an approximate "occasionally attacks twice" rate of 45%
Normal melee swings deal piercing damage instead of slashing damage typical to most swords. Weapon skills utilizing the Joyeuse will still deal slashing damage.
The "occasionally attacks twice" effect will not activate if the user is level synched below level 70 or in a level-capped situation where their level is below 70.
This page last modified 2011-09-06 11:34:46.
Submit a correction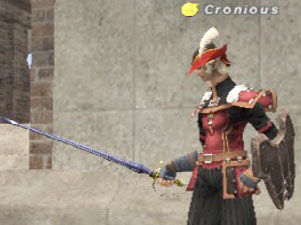 Gained from Quests:Found in Areas:Dropped off Mobs: