A long-haired marid has been found frozen in the eternal ice of Leujaoam Sanctum. Escort Professor Clavauert B Chanoix to the site of the discovery.
You must escort Professor Clavauert to find a frozen Marid. He will run around just about anywhere with no way of controlling him.
He'll start at F-7 and end up at J-5 but will take a lengthy route to get there. On his way he will aggro several undead. The most common strategy used to win is to simply have as many people as possible spam him with cures. You could also get a few Bards to sleep as much as possible to help ease the amount of curing needed.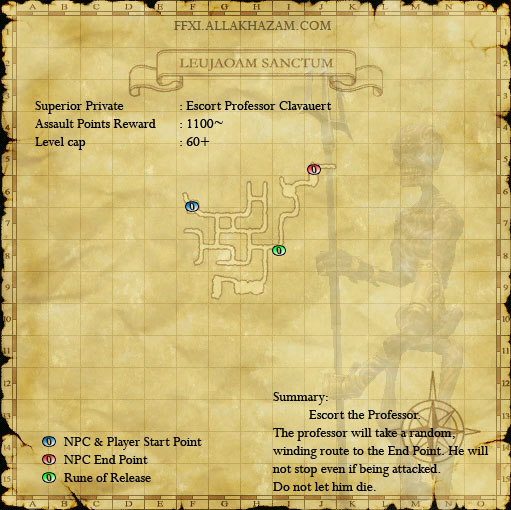 This assault is part of the Leujaoam Sanctum assault series. The complete series includes:
This page last modified 2008-06-10 23:29:07.