The object of this assault is to defeat Sagelord Molaal Ja.
He appears usually around I-8 area.
When you fight him he will run off at flee speed every 20% of his HP.
He will link a bunch of Mamool Ja which should either be slept or fought before going after him. Having a pet fighting Sagelord makes it easier to find him once he has run off.
He will give up at around 20~% HP but it can be lower or greater than that amount.
The Rune of Release pops at I-7.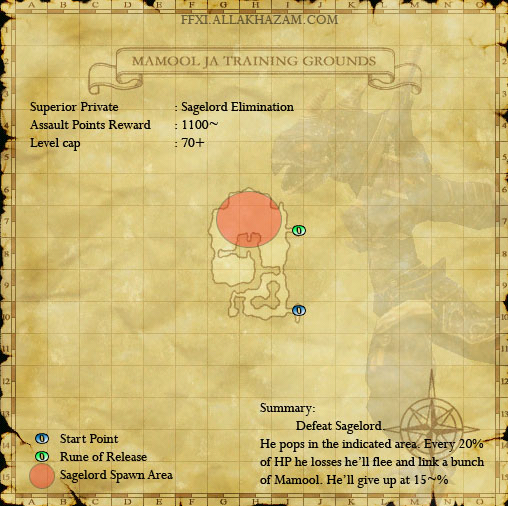 This page last modified 2008-01-16 13:07:59.