Description: The vermin feasting on the corpses left behind by the Lamiae have multiplied to unnatural numbers. Destroy this threat to the surrounding ecology.
The objective of this assault is to defeat all enemies on the map.
There are Crabs, Leeches, Slimes and Doomed scattered on the map. A good strategy to winning is to have at least one BLM come to solo the slimes on the south western area.
In addition to defeating all monsters an NM may appear after defeating all monsters of a certain type. If this NM does appear you will need to defeat it as well to complete the Assault.
The Rune of Release spawns at (H-8)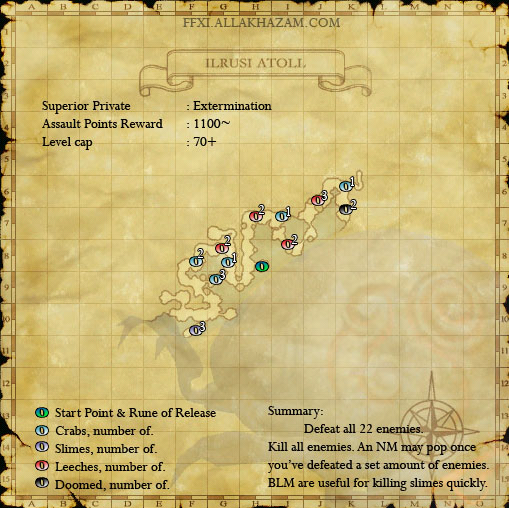 This page last modified 2007-11-21 14:44:56.