The Grand Vizier has ordered you to search for Lady Aphmau. First, locate the Immortal, Rishfee, within the Aydeewa Subterrane.
Zone into Aydeewa Subterrane at (I-6) in Wajaom Woodlands, and then descend down to another map via the steep slope at (E-8). In the room, go to (G-8) and click on the targetable blank spot for a cut scene.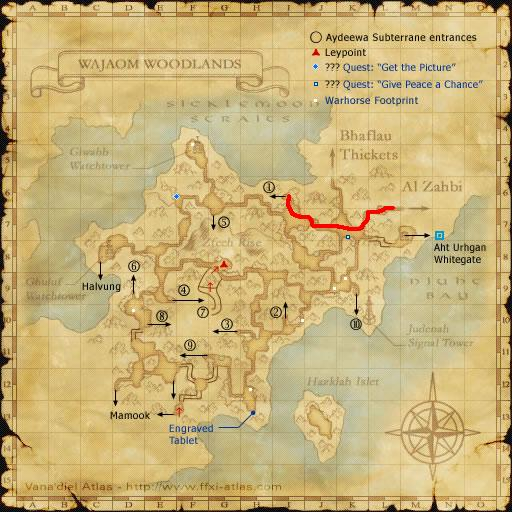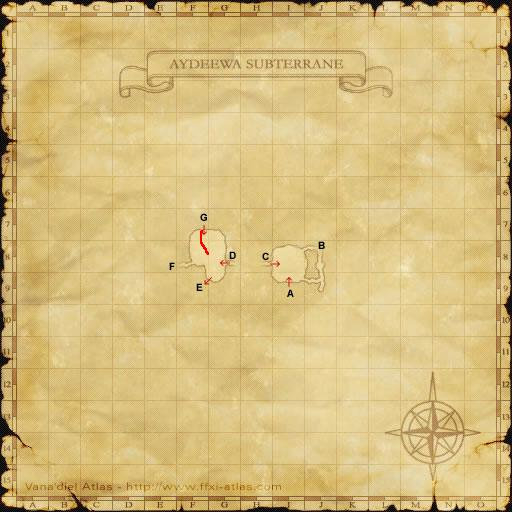 ---
To read the transcripts for this quest, see the Misplaced Nobility Spoilers page.
---
This mission is part of the Treasures of Aht Urhgan mission series. The complete series is:
AU27 - Misplaced Nobility
This page last modified 2009-02-21 09:32:03.